Witch Hazel is slowly gaining popularity in the beauty world for its ability to enhance your features whilst being a completely all natural chemical that's completely free of astringents. Many people have reported their skin appears more youthful, soft, and smooth after continued application, but the best bit is that it comes at just a fraction of the price as normal beauty products which rarely work.
Witch Hazel comes from extracting the steam from the twigs of "American Witch Hazel Shrub" which has long been used in traditional American Indian medicine. In this article, we're going to explore the top 10 benefits you can get from this shrub and why you might want to think about investing today.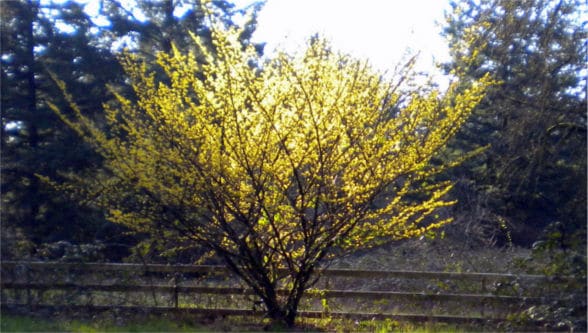 1. Reduces Inflammation
Witch Hazel has the ability to reduce inflammation from pimples, spots, and blemishes to rid them from your skin quicker and leave them less noticeable. This is particularly beneficial for those who suffer from acne. Simply apply the Witch Hazel to the affected area twice a day every day for maximum effect.
2. Softens Eye Bags
We have some form of bags under our eyes from too many nights of staying up too late and getting up to early, not to mention the natural bags that develop as we age. Dabbing some Witch Hazel under your eyes can tighten the skin and help to remove those pesky under eye bags, saving you both time with make-up and money on ineffective products.
3. Removes Dry Skin
Witch Hazel can work to remove excess oil and impurities whilst simultaneously moisturizing the skin to keep it from drying out. Try to use it immediately after a shower to lock in the moisture into your pores. You can even use it for dandruff by rubbing into the hair and scalp. In this case, it's best use before applying any shampoo to help add shine and reduce the chance of frizz.
4. Alleviates Sunburns
When our skin becomes burned and damaged from the sun, Witch Hazel can lessen the peeling and flaking whilst reducing the time it takes for your skin to fully heal. All you need to do is spray some Witch Hazel onto the burnt area or apply with a cotton pad by lightly dabbing.
5. Reduces the Symptoms of Eczema
If you've got a bad case of eczema, then Witch Hazel might be just what you need. As this shrub is an anti-inflammatory, it can help to reduce the itching and irritation that comes with eczema whilst also reducing soreness and dryness. Aim to apply With Hazel to the affected area twice a day for the best results.
6. Repairs the Skin After Cuts and Bruises
Witch Hazel can accelerate the time that your body repairs itself after damage by reducing swelling and constricting blood vessels to enhance healing abilities. You can use With Hazel similar to Neosporin – applying to cuts to cleanse and protect them against infection. Apply three times a day to the affected area.
7. Reduces Varicose Veins
As soon as you notice any signs of varicose veins, you can use Witch Hazel to tighten your veins and alleviate any discomfort. The best method for treating varicose veins is to soak a cotton cloth in with hazel and apply it directly to the area of your leg where the veins are showing. This will help to reduce swelling and any other issues.
8. Aids with Haemorrhoids
Coupling Witch Hazel and Aloe Vera gel together makes for a great recipe to deal with haemorrhoids by reducing itching and bleeding at once. Aim to use the Aloe Vera directly from the plant for best results. Simply cut open the leaf, mix with Witch Hazel and rub onto the haemorrhoids.
9. Can Be Used as A Postpartum Healing Spray
Witch hazel can be used after childbirth on the perineum to spray in the period after giving birth to help soothe the area. You can also pour Witch Hazel onto cotton pads to make a similar form of what they hand out in hospitals. Adding some Aloe Vera can be a good idea with this, too.
10. For Babies
As well as all of these, you can use Witch Hazel to aid with Diaper Rash by creating homemade baby wipes using cloths. Combining Witch Hazel and Aloe Vera gel together in this assistance makes for a powerful combination. However, you can also keep a small bottle for dabbing onto cotton balls as an immediate remedy.
Final Thoughts
As you can tell, Witch Hazel has numerous benefits above and beyond what we have been able to list. With any skin-related issue, you can simply just apply some Witch Hazel in the morning and before bed to see if it clears up. The best part is that you really don't need much to have a big effect. However, I found information that some of available witch hazel extract doesn't contain tannins because they are lost in the distillation process. Choose carefully!
This article is for informational purposes only and not as medical advice. The information is not intended to replace medical advice offered by doctors or any other health care professional.
Reference
Balch, P. A. (2002). Prescription for Herbal Healing. Retrieved from http://books.google.com
Gibbons, B. (2017). Witch Hazel: 25 Witch Hazel BEAUTY Tips & Recipes Look & Feel Beautiful. Retrieved from http://books.google.com