You may have seen this new popular ingredient popping up on menus all over the place, but what exactly is freekeh?
Well, pronounced 'free-kah' and occasionally referred to as 'farik', freekeh' (in Arabic), it's actually a product of wheat. It's the younger version of the wheat that we know that's taken whilst it's still green, then roasted over an open fire to allow for the straw and chaff to be taken off. What you're left with is a strong, chewy and untampered grain that can be used in a variety of dishes.
Freekeh is sometimes called an 'ancient grain' as it's been long-used in the middle east, but only recently made its way to the western world. It's incredibly popular among those following a plant-based diet as well as those who are more health-conscious.
The term freekeh actually refers to the process by which the product is made and not the grain itself seeing as it's technically just pure wheat. Freekeh normally uses durum wheat specifically. This means that the freekeh process could be applied to other grains, but what you'll usually find when purchasing the product is that it uses wheat the majority of the time.
The History of Freekeh
So, where did freekeh first come from and how has it made its way into our lives?
The exact origin of freekeh is hazy, but most historians agree that it stems as far back as 2300 B.C., and was created through conflict. Apparently, a nation in the Eastern Mediterranean believed that they were soon to come under attack which would put their crops at risk. In order to make sure they would be able to eat, they took the green heads of wheat and put them in a safe place for use later.
The city was soon attacked causing great fires to the structures and their hidden crops. When discovered, the people rubbed the wheat and found that the green grains inside were still fit for consumption thanks to their moisture content. This is where the word freekeh actually stems from: farik means 'to rub', 'rubbed' or sometimes, 'the rubbed one'.
Over the years, the process of creating freekeh has been perfected and become more widely known.
Is It the Next Big Superfood?
Freekeh is most commonly paired to quinoa – another superfood that rose to fame because of its fiber and protein content. However, now that it's freekeh's turn in the limelight, more and more people are noticing its benefits that go beyond that of other superfoods.
Freekeh is low in fat but high in protein and fiber, making it perfect for those looking to lose weight. It also acts as a prebiotic which promotes the body's levels of good bacteria in the gut, staving off digestive troubles and keeping your stomach running smoothly.
Types of Freekeh
When looking for freekeh, you'll find that you can purchase it as 'cracked' or as a whole grain. Cracked simply means that the freekeh is broken down into smaller pieces for faster cooking and a different texture. You can actually buy cracked freekeh in a range of sizes depending on the production process and who you buy it from. Whole freekeh is more closely related to bulgar wheat, whilst cracked freekeh resembles quinoa slightly more.
The nutritional value of each is marginal so choosing which is best comes down to personal preference and a little bit of trial and error. It's recommended to think of which grain you enjoy most and then purchase the product which comes closest to that in size. Also, different dishes may require different sizes. Over time, you'll develop your palette and slowly understand what works best for you.
Nutrition
Freekeh is a low-fat grain that comes jam-packed with fiber (around 16.5%) which helps to keep regular bowel movements and improve heart health. Not only this, but it improves your feeling of satiety, which in turn stops you from overeating and therefore keeps your waist nice and trim.
To add to its satiating-factor, it's high in protein which is known to be filling alongside being beneficial for bones, muscles, joints, nails and hair. In fact, freekeh has twice as much fiber and more protein than quinoa.
Because of its high fiber content, it's frequently used as a substitute for brown rice. Compared to brown rice, freekeh contains three times the amount of protein and twice the amount of fibre. Not too bad for a single grain, right?
Though grains tend to be high in carbs, freekeh is often considered to be a low-carb food due to its high-fiber content. This limits the amount of available carbohydrates your body can derive from each serving. This limits its glycemic index score which measures the rate at which carbohydrates are released into the blood. The higher the rating, the more damaging it can be to the body.
Consistently eating high-gi foods can causes conditions such as diabetes. Eating foods with a low gi-score such as freekeh can limit the chances of this.
Freekeh is also full of essential nutrients such as selenium, potassium, magnesium, calcium, iron and zinc.
One cup of cooked freekeh contains around 180 calories, 2 grams of fat, 9 grams of protein, 9 grams of fiber, 36 grams of carbohydrates and 3 milligrams of sodium. For reference, one cup of quinoa contains 222 calories, 5g of fat, 7 grams of protein and 39 grams of carbohydrates.
These values are approximate and sources may vary.
Does Freekeh Contain Gluten?
Unfortunately, freekeh isn't perfect. If you're following a gluten-free lifestyle, then freekeh's wheat-based roots mean that it isn't suitable.
However, freekeh is known to be slightly more tolerable for those who slightly suffer from a gluten intolerance. Obviously, only you know the degree to which gluten affects you. If you are a serious sufferer, then it's best to avoid freekeh completely. However, if gluten only mildly affects you, then you might want to try a little bit of freekeh and work your way up to see how much you can handle.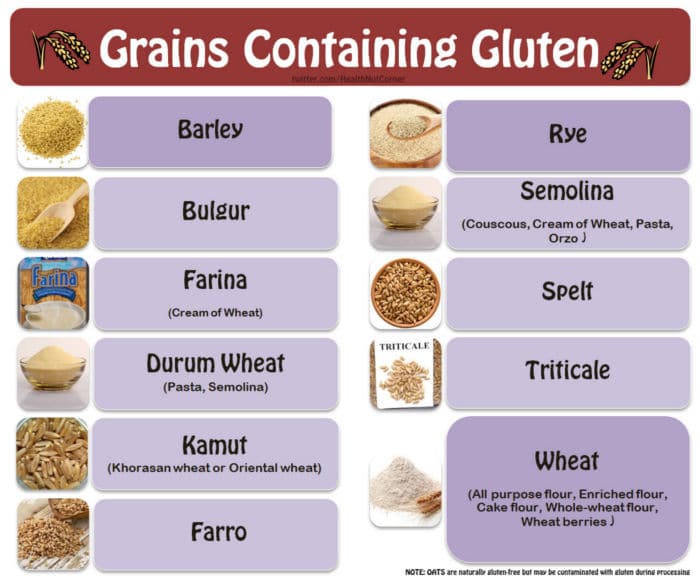 What Can I Do with Freekeh?
The hardest part about eating and using freekeh on a regular basis is that it can be hard to find. As it's still rising to fame, there's not many shops that have noticed its benefits and therefore, don't stock it. As this grain becomes more well known, it'll be easier to purchase.
However, if you have managed to get your hands on this ancient grain, then there are many ways you can incorporate it into your diet. It can be used in both sweet and savory dishes, from breakfasts to dinners.
Syrians usually prepare freekeh alongside meats such as lamb and cooked with a variety of spices. On the other hand, Tunisians use it for soups and Egyptians use it with poultry such as chicken and serve it with onion and tomato. It's an extremely versatile grain that can be eaten hot or cold and eaten with a variety of other foods.
How to Cook Freekeh
Cooking freekeh is very similar to cooking quinoa and other grains. Simply combine the freekeh with water and a pinch of salt, then leave in a covered saucepan full of simmering water until cooked.
It's always best to check the back of the pack that you buy as some manufacturers recommend different methods of cooking. Also, the size of the freekeh will affect cooking time, water ratio and possibly, temperature.
The average time is 30-45 minutes for whole grain and just 10-25 minutes for cracked freekeh. 1 cup of uncooked freekeh (cracked or whole) will give you about 3 cups of cooked freekeh. Aim to have a 2:1 ratio of liquid to freekeh. This liquid can be water or broth for a bit more flavour. Some people enjoy cooking freekeh with a little bit of oil and spices so that the freekeh absorbs the flavour, though this comes down to personal preference.
Freekeh Dishes
A few ideas for freekeh dishes are:
Freekeh salad with other grains such as quinoa alongside legumes, nuts, feta and toasted seeds
Vegetable pilau with basmati rice, freekeh and quinoa mixed with peppers, cashews and peas
Spicy freekeh and tomato soup with natural yogurt, coriander and fresh bread
If you're not vegetarian, then feel free to add meats and fish to the above dishes. For example, try adding salmon and pulled chicken to the salad, roasted chicken and prawns to the pilau, and chorizo to the soup. Thankfully, freekeh complements a lot of dishes and ingredients making it a very versatile grain. You can even try using it in stir-frys, risottos, paella or stews.
If you've cooked with whole grains before, then freekeh works exactly the same. It doesn't have a bold or distinct taste (in fact, its taste is similar to barley) so it can be substituted for any grain in most dishes. Essentially, if it works for one grain, then the chances are that it's going to work the same with another. As it's fairly new to the western world, there aren't an abundance of dishes. So finding out what works best for you is key to making it a success in your household.
Conclusion
Freekeh offers a lot of benefits such as:
High amount of fibre
High amount of protein
Low fat content
High in selenium, potassium, magnesium, calcium, iron and zinc
Can be used in a lot of dishes
Great taste
It's only draw-backs are that it may not be suitable for those who suffer from a gluten intolerance and that it can be hard to find in stores. Though, a quick google search can sort out the latter problem.
Why not try finding your nearest source of freekeh today to add something a little new to your diet.
Try it!
Reference
The Freekeh Cookbook: Healthy, Delicious, Easy-to-Prepare Meals with America's Hottest Grain.
Freekeh. Wikipedia.